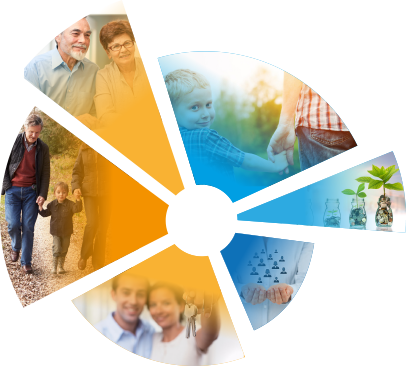 Hamblin-Martin Financial Ltd
Hamblin-Martin Financial Ltd is a qualified and experienced Independent Financial Adviser (IFA) providing bespoke financial planning and wealth management to private clients.
Founded by Barry Hamblin, an IFA with over 30 years financial services experience, Hamblin-Martin Financial Ltd is authorised and regulated to advise on and arrange investments, pensions, protection (such as life assurance) mortgages and equity release.
Hamblin-Martin Financial Ltd provides a highly personal service which we believe is both necessary and proven for successful financial planning. We are adviser to a large number of clients and regularly receive referrals from existing clients who are happy to recommend us.
Click here to view our Privacy Notice
Testimonials

I'm pleased to recommend Barry to anyone in need of financial planning advice. I was introduced to him via a friend and he has proved to be an effective advisor who understands a client's needs and is prepared to go out of his way to help.
Hamblin-Martin Financial Ltd is an appointed representative of Best Practice IFA Group Ltd which is authorised and regulated by the Financial Conduct Authority (FCA).
Hamblin-Martin Financial Ltd FCA No:  711323. Registered Office: Sterling House, 27 Hatchlands Road, Redhill, Surrey.  RH1 6RW.
Hamblin-Martin Financial Ltd. Registered in England and Wales No. 9630529.
The Financial Ombudsman Service (FOS) is available to sort out individual complaints that financial services businesses and their clients are unable to resolve.
To contact FOS please visit: www.financial-ombudsman.org.uk.